Video Production in Thailand
We work to help you deliver stories through a combination of expertise and determination. Our media production services cover documentaries, short films, and photography tailored to present you and your message in a meaningful and effective way.
For all video production in Thailand (and beyond), our services include project management to help you bring together script writing, storyboarding, and human resources. We'll guide you through the pre-production process through to production, and the final delivery of a master file. We work across a range of media, including websites, and high-quality online content. We support you in every way, all the way.
S. Sean Suvanadesa has been both fixing and line producing in the media industry for over a decade, with experience in commercials, short films, music videos, and more. As the Managing Director of Thaicam Production Services, his tenacious nature on any production set means that a shoot will always be finished to satisfaction.
Adri Berger is an award winning  photographer, producer & DoP, with over 30 years experience of shooting commercial assignments across the world for a wide range of international clients. His impressive client list includes: multinational corporations, international publications, press associations and high-profile arts organizations.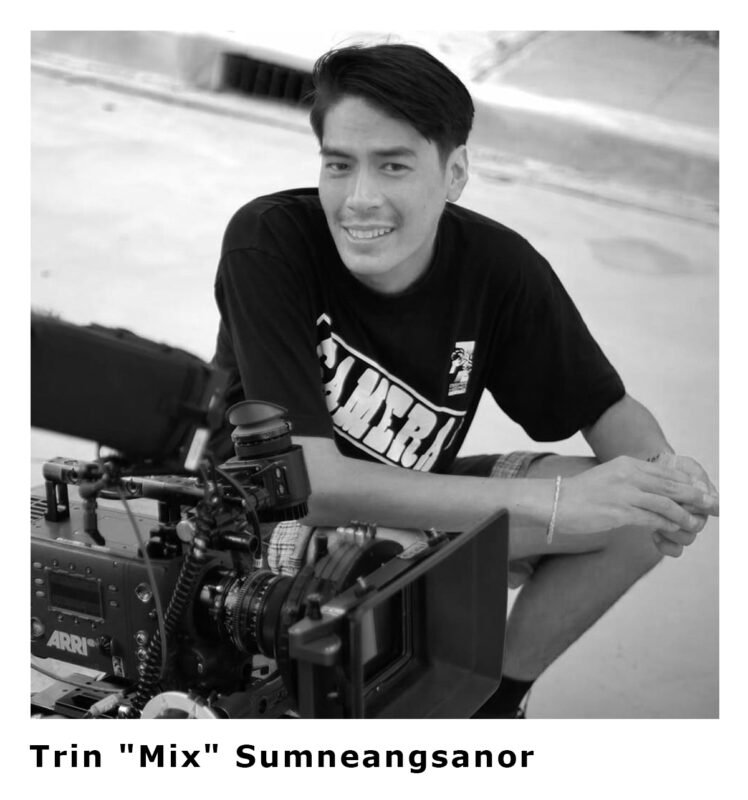 Assistant Camera Operator and Digital Imaging Technician, Mix is the Swiss Army Knife of productions. His multi-role capabilities make him one of the most valued assets on a production set at all times. Mix has worked on major series such as Ms. Marvel, and No Escape. He's taken on movies like Thai Cave Rescue, Reckoning, Da 5 Bloods, and many more.
Sandy is an up-and-coming Director of Photography that has already made her mark on the film industry. She has worked on multiple projects as a DoP throughout her six-year career which includes a mix of commercials, short films, events, series, and more.
Wasun "Chai" Poothong is our resident art director. A true master at his craft, Chai has perfected his abilities in production design for more than four decades now. His keen eye for detail and excellent administrative abilities have earned him work on numerous sets which include those for feature films, television series, and various events.
Fern graduated from the school of Architecture and she works as a stylist, miniature artist and alternative model. Her interest is to create art on body by using adaptable materials for ideas in photography and film. She likes to explore different approaches and styles by combining compositions in art and adding details to it.
One of our demo ads created for a car brand, showcasing work for a varied group of clients, across different fields in the media and content creation industry.
Rooftop Rumble, video production Thailand for Getty Images.

This martial arts footage was filmed on the Pan Pacific rooftop in central Bangkok.